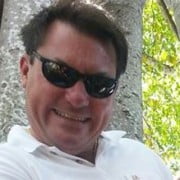 Mi360 is built to be affordable, scalable, secure, flexible, convenient and powerful. Most importantly, it's built for marketers. Technical details are left to the robots, leaving YOU time for better things like creative decisions, creative production, being with friends and family, or perhaps a nice cup of tea.
Web-based
Open Source Framework
LAMP- Linux, Apache, MySQL, PHP
Modern JQuery based User Interface
Subscription Pricing Model
It's web-based, so it's compatible with everything. It works on Macs, PCs, tablets and mobile phones.
Connects to Facebook API, Twitter API and LinkedIn API
WordPress, Drupal, DotNetNuke, PHP and Jquery Plugins
Scalable & Tested to 100's of Campaigns per Client Instance
Scalable & Tested to 1000's of Presences
Scalable & Tested to 1,000,000's of  Posts per Campaign
Scalable & Tested to 1,000,000's of Social Notifications
Scalable & Tested to 10M+ Responses & Conversions recorded per Campaign
Useability engineered to cut labor involved in online advertising by 80-90%
Useability engineered to reduce labor involved in social media campaigns by unbelievable orders of magnitude. Let us show you what kind of possibilities that opens up.
Retain Post Details & Post Performance Data indefinitely
Multi-user Accounts
Multiple User Levels Roles
Business Department Segmentation
One Password across multiple Mi360 instances
Modern & Mature Data Isolation Model
Cross-Site Script Protection