Mi360: Enterprise Level Content Management
We Know What Marketers Like YOU need now.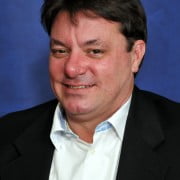 Hi, I'm Jason Pelish. We built Mi360 to solve marketing problems other social media management tools can't.
I'm hoping you'll become the next authority on why Mi360 is powerful and use it in ways we haven't envisioned, creating massive successes that speak from themselves.
Please join us in re-defining what marketing excellence means and become an Mi360 user today.
easy automation gets the word out
marketing science makes it smarter
Social Media Marketing with Less Effort
Mi360 is designed to do more social media marketing with less effort. Your time is precious. Mi360 automation cuts down the effort needed to execute the technical and production aspects of content marketing distribution and syndication by at least 80%. Mi360 beats other social media tools by a mile, as it lets you easily analyze results to develop better content.
More Precise Social Media Marketing
Tight control of your message is critical. Mature curating tools are the key. Maximizing campaign results involves precise collection and reporting of audience behavior in a roll-up, segmented, and granular manner based on the factors that improve performance and provide stakeholders with the conclusions they need to move forward. Mi360 has features that make it stand out from other social media tools by both both automating the message push and measuring the audience response. It is designed to be more accurate, more precise and have a greater degree of control than other social media tools.
More Accountable Than Other Social Media Tools
Can other social media tools let you create reports that show your entire marketing enterprise, sum data from across different departments in one dashboard, and produce granular reports you can bring to the table when decisions need to be made? How does your existing social publishing tool do when it comes to showing you all your social media presences in one exportable table? Can you produce a report that shows all posts made across all presences in the last week, or last month, or five months ago? Can you show the ROI from each of those posts from that time frame? Once you have this kind of data, you'll wonder how you ever got a budget approved or made tactical content decisions without it.
Management for Hundreds of Social Channels
Mi360 excels when it comes to managing a large number of social presences. It has a wide range of configurable business rules that make it fit your unique campaign scenarios. Other social media tools truly don't compare – call us for a demo and see for yourself!
For Local Social Campaigns:
When a brand creates unique social media channels for each of it's local outlets, Mi360 provides advantages other social media tools don't. It was built to meet the challenges in scope presented by large campaigns. It's marketer-friendly secret weapons are pre-tested and refined. We'll show you some magic.
For Brand Ambassador Campaigns
When a brand leverages the social voice of their workforce or organization members, the results are unparalleled. We make it easy to deliver your message through the Social Channels of your work force. We've got the means if you've got the need and vision.