Business Listing Plugin Features Added to Help With Coronavirus Response
Massive Impressions has published a free, open-source tool in order to help website owners coordinate emergency notifications in response to the Coronavirus Pandemic. Local businesses that are impacted by the need to change hours and adjust conditions for clients can have their information updated as quickly as it changes, easily thanks to the power of WordPress. This gives site visitors accurate, updated business information. Using this plugin on a website helps visitors save time and can be used to help people be more safe, limiting unnecessary contact and avoiding fruitless travel.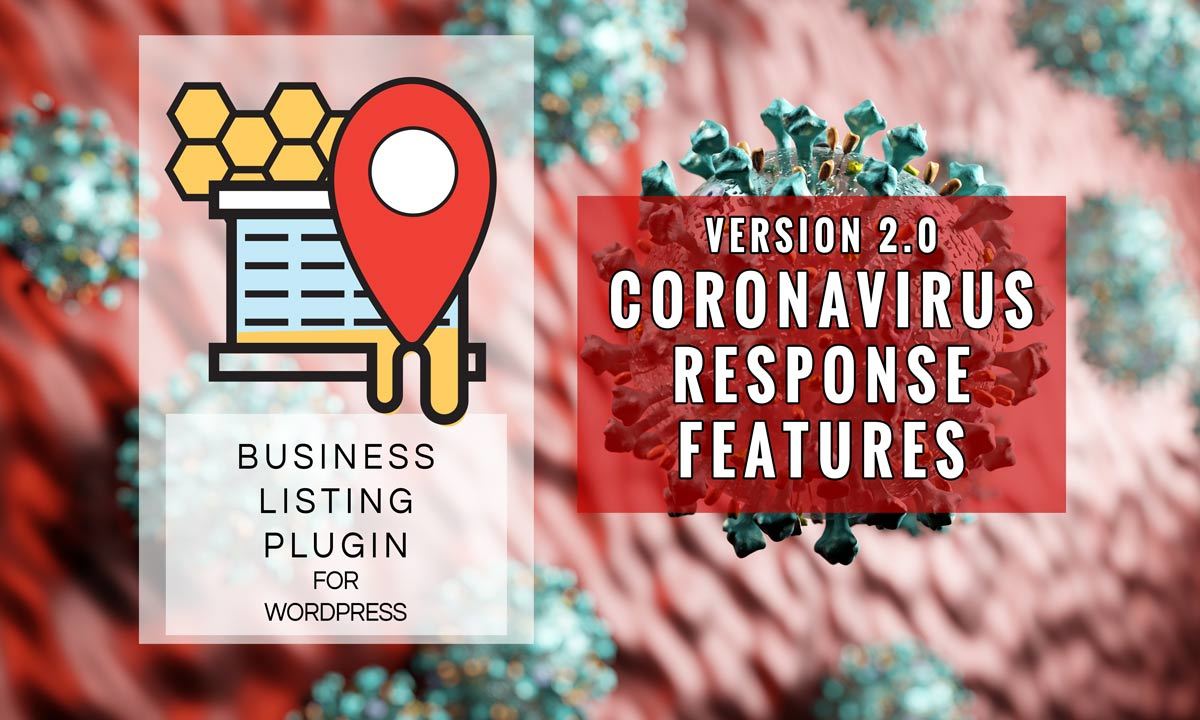 The Business Listing Plugin Massive Impressions publishes, free for all WordPress users around the world, through the WordPress Directory of Plugins, has been updated with new features to help communities coordinate response to the Coronavirus Pandemic. These new features allow businesses and organizations listed by the plugin to show their normal listing information in addition to adjusted hours and emergency information. Sites running WordPress can download this plugin for free and take advantage of it's new capabilities immediately.
The business listing features that were part of the plugin before the Coronavirus Pandemic allowed local businesses to show their street address, phone number, email address, link to their website and show an embedded Google Map centered on the location. Additional information for certain kinds of businesses, for example a restaurant's cuisine, were able to be added to listings easily. When the Pandemic Emergency is over, and everyone can go back to business as usual, the emergency information can be removed and the business listings become plain old listings again.
This plugin is currently being used to manage emergency information for businesses, parks and local government offices in the City of Boca Raton. The site that's using it is 4boca.com, a site that's published by Massive Impressions and used to aggregate local information while testing WordPress technologies under development. Support for this plugin is provided through MassiveImpressions.com. 
https://www.massiveimpressions.com/wp-content/uploads/2020/03/business-listing-plugin-coronavirus-response-released-2.0.jpg
720
1200
Jason Pelish
https://www.massiveimpressions.com/wp-content/uploads/2022/11/mi-340x156-1.png
Jason Pelish
2020-03-22 19:45:44
2020-08-04 10:49:57
Business Listing Plugin Features Added to Help With Coronavirus Response