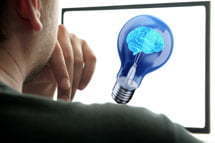 Lead Generation Marketing: 4 Questions to Ask
What should I ask before doing B2B Lead Generation Campaigns?
It's easy to get distracted by the latest lead generation trend.  It's amazing how many "guaranteed lead" programs there are out there, but we've found that what really works is relying on principles that have guided traditional direct marketing for decades – just modified for today's technologically advanced, social communications environment.
1) Who is the Target Audience?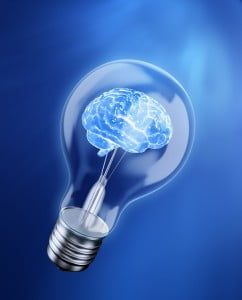 In traditional direct marketing, the quality list is the single most important factor in success. Lead quality is the measurement the success of a lead generation campaign.  From a digital marketing perspective, getting the right list translates to targeting. The more targeted the audience, message and offer; the better the leads, the better the results.
Analyze and document your target audience details. Take a fresh look at who they are. Do you see any trends that could affect your lead generation strategy?  Very granular targeting is an option in social media advertising, Google and Facebook, and in targeted B2B vertical websites and publications. Optimizing your campaign, tailoring it to your audience, is invaluable in developing a successful lead gen campaign.
Take a look your target audience against these criteria:
Target Account List/Company
Decision makers: Titles
Influencers: Titles
Industries
Geographic targeting
Company Size: # Employees, Revenue
2) What is the Offer?

We've found a lot of success in campaigns that involve an offer, a thing like a document or white paper. Offer quality is  the second most important factor in direct marketing success. It's no different when launching an internet advertising campaign to generate leads.  Offers MUST be VALUABLE, RELEVANT and TIMELY.
Sales collateral thinly disguised as "thought leadership" just doesn't cut it. 

You need to ask yourself, and your sales and operationsteams,
"What Are My Prospects Paint Points?"
Think about the target industry, audience trends and timely hot topics.
What have you already got in your content treasure chest?
Do you have thought leadership ideas or content that will help people convert to your goals? Can these resources be reflected on in the context of the issue?
Have you talked to your sales people about their prospect's pain points?
What are the current industry challenges, trends and hot topics are top of mind with your prospect audience?  Think about it and talk to your salespeople and project managers or day-to-day client contact employees.  They have the best insight on the different pain points faced by CIO's versus CEO's, or on the trends and challenges in the your clients are facing from an industry perspective, because they deal with your target audience every day.
3) What EXACTLY are you Selling and How Do You Sell It?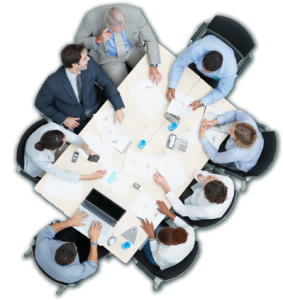 What exactly are you selling?
Solutions?
Well, what does that mean?
    What are the steps in your sales process?
    What offers have enticed prospects to meet with you?
    What are the top three reasons you close a sale?
    How long is the sales cycle?
    What sales collateral do you have?
    What are the top three issues your clients talk about?
    What are the top three compliments you hear from happy clients?
    What are the top three trends clients are talking about?
4) How Will I Measure Success of the Lead Generation effort?
Invariably, a client or CEO will answer:"appointments!, sales!"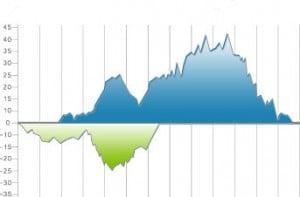 However, a lead generation campaign isn't always that cut and dry – salespeople get appointments, not campaigns. Lead generation marketing fills the pipeline of prospects who need to be nurtured into leads, and then nurtured into "converting" by setting an appointment. The metric that's important to pay attention to is called "conversions".
Conversions come in different flavors. When the goal of a campaign is to gather prospect email addresses, conversions equal the number of e-mail addresses collected. There may be a difference in the number of "good" email addresses and the number collected. The good email addresses can be called "qualified conversions" as opposed to "gross conversions".  Other terms can be used to label a more qualified, further down the pipeline subset of addresses, probably becoming prospects with attached metadata at that point, often handled in CRM systems. The value of each sale or customer gets measured in revenue from that point. Integrating sales data systems with marketing systems, for a retrospective view of which lead gen efforts brought home the bacon, adds enormous value to the decision making process for future lead gen efforts.
What ad buys yielded leads that gave the most appointments? Which gave the most sales? If you've gotten your flavors of conversions understood and can track back to the ad buy, then you've got the golden information marketers need to optimize lead gen campaigns.
Do you need a marketing company that can help you make sense of the audience, your strengths, and optimize your lead gen efforts? We're here to help you. If your lead gen campaigns need to improve then call us. We'll help you optimize them and improve your pipeline quickly. Call us today (866) 800-3579. Visit Massive Impressions Online Marketing to learn more.
https://www.massiveimpressions.com/wp-content/uploads/2012/01/thinkingatscreen_wth_bulb.jpg
143
215
Lisa Pelish
https://www.massiveimpressions.com/wp-content/uploads/2022/11/mi-340x156-1.png
Lisa Pelish
2014-01-22 08:49:40
2014-01-22 11:02:15
Lead Generation Marketing: 4 Questions to Ask