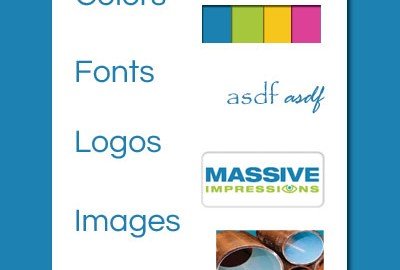 Do you recognize the Starbucks logo and their green color? They use the same green color on their website, at their store, and in their advertisements. They also use the same type of images, and they have the same writing tone in their ads. They maintain consistency of produced marketing and advertising materials in the same way all Fortune 500 companies do: they use an official style guide. A style guide is a document that sets in stone the rules for your company's logos, the colors that can be used, and the type of fonts allowed. It defines how you lay out your advertisements, what kind of images you use, and sometimes also a basic layout template for printed and web materials.
Why A Style Guide is Useful
A style guide is a document that you could hand to a brand new employee, and it would allow them to create advertisements, pamphlets, and blog posts that all speak to the consumer with the same visual elements consistent with previously produced materials. It makes a brand's voice the look same from message to message. It is used as the definitive source for the visual and writing tone of your company's brand. It maintains your company's tone no matter who the employees are. If you only have one person or a few people working in your marketing team, it can save you from trauma when the marketing member of your staff gets sick or has to go on an unexpected trip, and it is essential for growing companies that want to hire more employees.If you don't get a style guide, your output could begin to look disjointed and chaotic: all symbols of a weak company.
 How Your Company Can Get a Style Guide
At Massive Impressions, we lay out style guides so that your company doesn't have to. We collect all the colors, font types, logos, etc. and put them in a document. We can even give you advice above and beyond the style guide on how to make your brand and your company more cohesive! Email us at info@massiveimpressions.com or call us at (866) 800-3579.
https://www.massiveimpressions.com/wp-content/uploads/2014/05/styleguide_blogpost_image.jpg
523
400
Lisa Pelish
https://www.massiveimpressions.com/wp-content/uploads/2022/11/mi-340x156-1.png
Lisa Pelish
2014-05-20 16:36:20
2018-05-04 23:15:59
Why Style Guide?