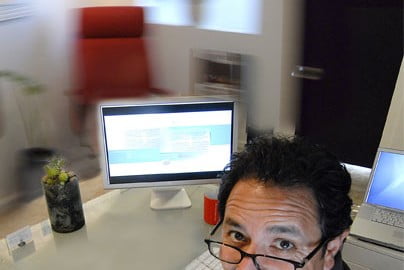 Does Your Company Need Social Media Brand Ambassadors?
Brand ambassadors are all the rage, particularly with companies selling consumer targeted products and services, but have you heard about digital ambassadors or social media ambassadors.  Essentially it means hiring someone who "embodies" your brand and is charged with promoting it. Early on, brand ambassadors were generally celebrities hired as spokespeople.  Brand ambassadors can also be attractive models at conventions to lure in booth visitors, or well respected industry leaders hired to speak at events and on news programs to represent a company or organization.
So What are Social Media Ambassadors?
A social media brand ambassador is a very different concept than the brand ambassador role.  Social media ambassadors are not new employees hired solely to represent the company – they are the employees already on your team.  The idea is to leverage your existing employee base to gain a competitive edge through workforce marketing.  This is different than a brand or social media brand advocate which typically implies customer evangelists who (traditionally) speak of your brand and (on social media) tweet, share or engage with your brand.
It's great to get a following on your company pages and social media presences, and it's valuable to push information to them that educates that base of prospects and customers as well as call them to action and builds brand loyalty.  However, your messages are perceived as what they are – marketing from a company.  When you turn your workforce into social media ambassadors you have the unique opportunity to share information about your company as your workforce not as your company.
For example, if you share a new product release on your company Facebook page, you will reach a small percentage of your total follow base and they will see a company promoting a new product.  However, if just 25 of your employees share that same message, worded a little differently, to their personal Facebook friend networks then you've just exponentially increased your reach and delivered a message that was not promotional – but rather a personal endorsement.  Think about it, on average Facebook users have 200+ "friends" – if you have 25 employees push out a message about what's going on at the company they work at then you're reaching a potential audience of 5,000 people who perceive that message as a personal endorsement from their "friend" – and they might even share to their networks!
An additional bonus? Search engine optimization moxie!  There is no debate at this point that Google has marked "social signals" as an extremely valuable component of ranking website authority and relevancy. That means the more people talking about your company, website, content and sharing your content, the more relevant Google will deem your web presence and the higher up in search rankings you will go!
But My Employees to NEVER Share Company Posts
Even the most enthusiastic workforce will eventually grow complacent and not share company posts regularly – particularly if they feel they need to re-word the posts to personalize them.  The truth of the matter is that today's workforces are doing more work, for less money and working longer hours than ever before.  Piling on more responsibilities, especially those that don't have an immediate positive impact on them as it relates to doing their job, just doesn't work.  Likewise, making it mandatory doesn't work, and neither does "punishing" those who don't support the social media brand ambassador effort.
The solution lies in automation – and trust.
Social Media Management Software
Using a social media management tool like Mi360 is the key to a successful social media brand ambassador program.  It allows employees to quickly and easily opt-in to participate in promoting their company – and then forget about it.  It allows marketers to schedule content and messages in advance, in order to optimize their time – as well as customize the message based on the level of ambassador.  For example, executive officers should be talking about industry trends, sharing third party articles, "authoring" blog posts that they then promote and sharing press releases.  Alternately, a salesperson should be talking about client wins, client meetings, new products and services as well as promote their executive team's thought leadership efforts.
Content marketing and social media management software like Mi360 make it easy for marketers to upload, schedule and execute social media ambassador programs that get results – and they know it because they get finite, social presence (a.k.a. individual employee account) reporting.  That means knowing who your top performing social ambassadors are, what content works with what level of ambassador, and most importantly how many responses or conversions are achieved (by ambassador and social network) so future effort can be fine tuned and optimized for performance.
Building Your Workforce Marketing Effort Through Trust
As with everything online, trust is a big issue. And when it comes to employees view of their employers respecting their privacy this can be a difficult hurdle.  However, it is surprising how few objections employees, especially higher level employees or those involved in sales, have to sharing via their social networks.
The key is to be clear and promise not to break their trust.  If say you won't push more than 1 – 2 posts to their profiles a week, make sure you stick to it.  If you promise to only send press releases, client wins and new job openings to their profiles – don't break that trust. Additionally, keeping the lines of communication open and making it easy for employees to "opt-out" is also critical.
Get Your Workforce Marketing Strategy Going !
Ready to start leveraging your workforce as social media brand ambassadors?  Give our South Florida Online Marketing Company a call (866) 800-3579 and we'll be happy to sit down and provide a free consultation and what steps you need to take to get started!
https://www.massiveimpressions.com/wp-content/uploads/2013/10/marketerm-small.jpg
404
404
Lisa Pelish
https://www.massiveimpressions.com/wp-content/uploads/2022/11/mi-340x156-1.png
Lisa Pelish
2013-12-06 08:36:38
2017-10-11 14:18:00
Does Your Company Need Social Media Brand Ambassadors?