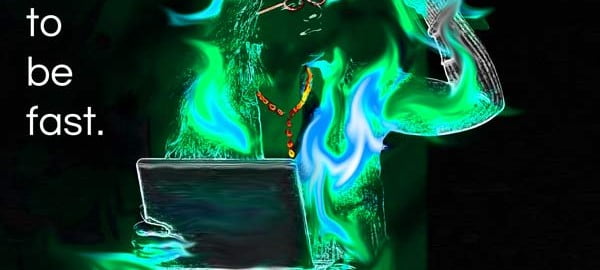 Super-Fast, Managed Hosting Offer 2014
We've got a managed hosting offer for YOU! We've just provisioned a new server and we have four (4) premium slots left on it. Each slot gets it's own IP address, it's own isolated web space and 24/7 monitoring for hands-free confidence in our fastest, most secure hosting environment & service package. Act now to grab one of these slots for only $275/month. No obligation, cancel at any time.
These servers we use are CentOS, multi-CPU, high-performance systems located in America's heartland. When we've got these slots available our clients have jumped on them fast, and held onto them for as long as they can. With their own IP addresses in a low traffic, high-bandwidth environment, web service and database service couldn't be any faster without leasing your own machines.
This Managed Hosting Offer is a special kind of service above and beyond the type of do-it-yourself hosting account offered by most major web hosts. Managed hosting involves monitoring and maintenance that's necessary for a business that's serious about their digital presence. It's the kind of service people who depend on their digital service being maintained in a hand-free, managed fashion. Managed hosting means that your named critical apps will be updated as needed, for example WordPress Core, WordPress Templates and WordPress Plugins.
This managed hosting offer involves a super-fast site. Having a fast website is important for search engine ranking.
If you're site is lagging from being on a server with other tenants, your search engine ranking will suffer. Google doesn't like slow sites. If your content is great but your site is slow then your investment in the content will be for naught. That's why we offer this kind of package, so your site will be ready and served when prompted. This is essential for good SEO.
Both types of hosting we offer at Massive Impressions involves managed hosting.
We keep our client's digital investments protected and up-to-date with both types of managed hosting we offer. Both types of hosting include scheduled backups, something you won't get with basic, do-it-yourself accounts.
The lowest package, for thirty dollars a month, involves managed hosting under a shared IP address with dozens of other client accounts.
The higher cost package that's part of the special involves being only one of six (6) potential accounts. There will never be more accounts than 6 offered on these premium servers.
If you're interested in getting the best quality, highest speed colo-server managed web hosting available, from the name you trust, Massive Impressions, give us a call today.
(866) 800-3579
https://www.massiveimpressions.com/wp-content/uploads/2014/08/managed_hosting_special.jpg
600
600
Jason Pelish
https://www.massiveimpressions.com/wp-content/uploads/2022/11/mi-340x156-1.png
Jason Pelish
2014-08-04 08:00:36
2015-07-24 10:03:01
Super-Fast, Managed Hosting Offer 2014