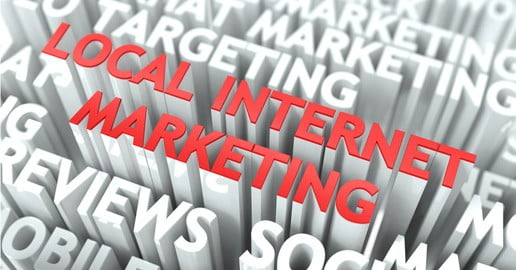 Congratulations to our client: CardioMenderMD Weight Loss – Choosing us for SEO pays off
Looking at search engine rank reports and seeing great results for our clients is always a source of pride at Massive Impressions.
We've been working with our client, CardioMender, MD Weight Loss Specialists in Pembroke Pines, FL, for three years.  We set-up their robust social media presence, built their social audience, launched a consistent content marketing program and most importantly optimized all of their website content for local search.
Local SEO Results!
We achieved a lot through these efforts, even getting a page to rank #1 for "Weston Weight Loss" – a neighboring town.  However, despite doing everything right, their local SEO ranking progress was being hindered by a poor technical infrastructure. Due to a previous developer's mistakes they were being marked as a malicious website by a number of security software providers.  The pages were not rendering correctly in a way that was easy for search robots to crawl. Since we were not involved in designing or developing their old site, our hands were tied. The only way we could fix it all was with a total redesign of the site.
Earlier this year, they decided to allow us to re-do their website, with a fresh design built on the WordPress content management system.  This gave us the opportunity to do everything right. The first thing we wanted to do was get them to the first page of results for the most relevant key term. The important terms were the ones with the  highest search volume per month in the Miami-Ft. Lauderdale D.M.A – "Weight Loss".
67% Increase in Search Engine Traffic Within Four Months!
Within 4 months of launch, search traffic increased over 67% as compared to the same time period one year prior.
CardioMender, MD now ranks on the FIRST page of results for "Weight Loss" within the Pembroke Pines area – ranking ONLY under WebMD, News Results and the Mayo Clinic!
Additionally, the Google Plus presence we created for them is also ranking #1 in the places and map listing!
Looking to achieve Local SEO success for you business?
Call us for a free consultation – talk is cheap, what's to lose?  561-487-0264
https://www.massiveimpressions.com/wp-content/uploads/2013/07/photodune-4832441-local-internet-marketing-concept-xs.jpg
387
516
Jason Pelish
https://www.massiveimpressions.com/wp-content/uploads/2022/11/mi-340x156-1.png
Jason Pelish
2014-07-22 10:19:32
2014-08-07 19:37:22
Congratulations to our client: CardioMenderMD Weight Loss – Choosing us for SEO pays off