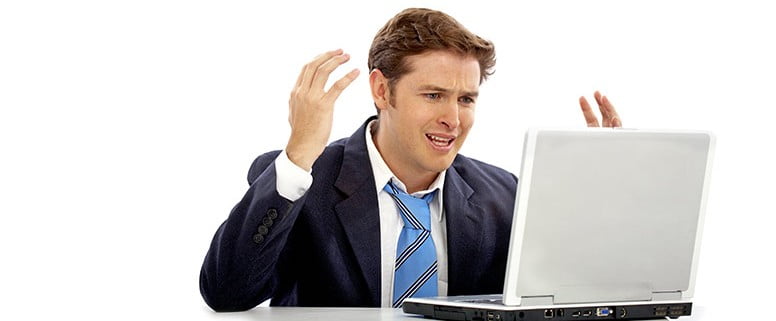 Beware the Danger of Over-Managing Your Google My Business Listing
A Google My Business listing is an important part of appearing properly on search engine listings. It appears on search listings where a the name of a business is typed in as the search term. It shows all sorts of extra information about your business. This is extended information that wouldn't normally be showing in normal search results, the search results where your businesses is listed alongside competitors. You have to be careful though, because if you aren't careful with how you handle that listing, you can get it suspended, and customers who are searching for you on Google won't be able to find you.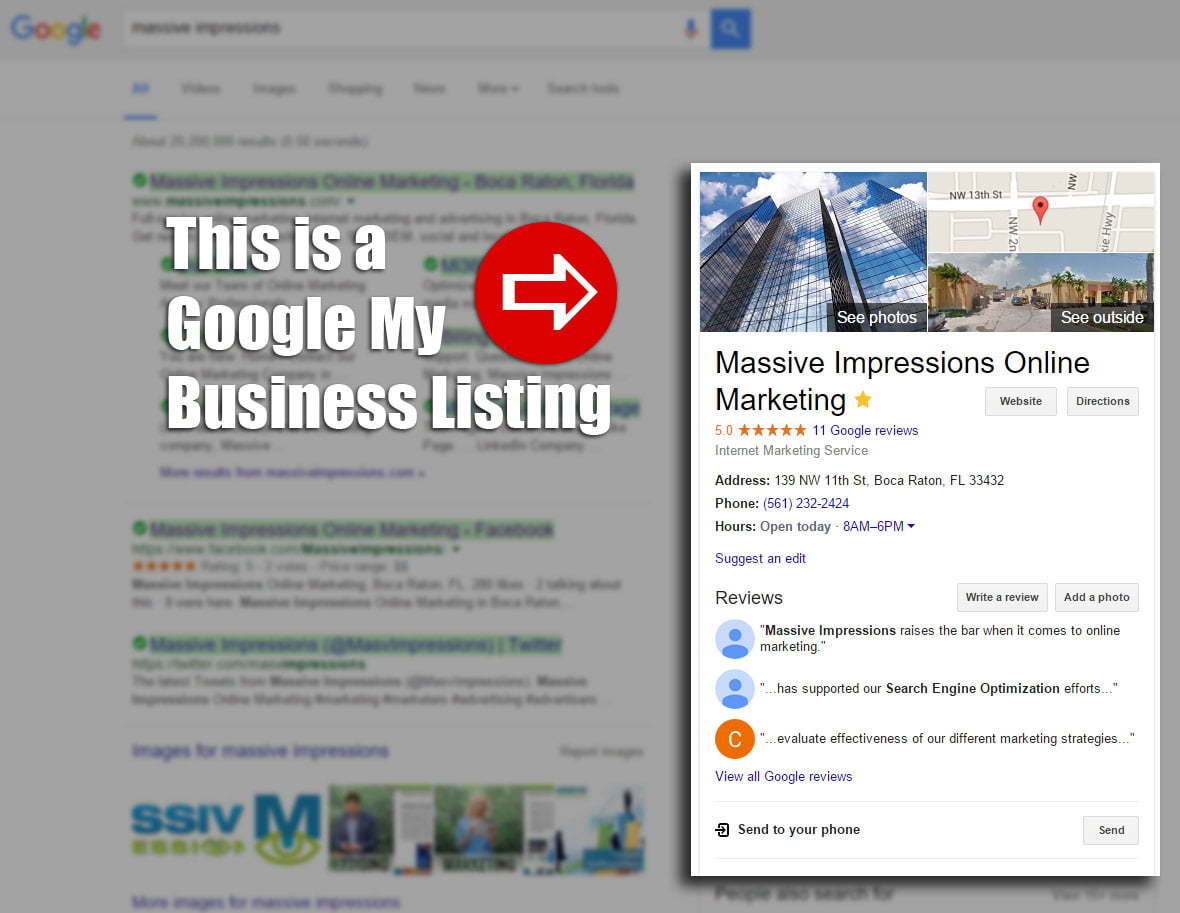 A client came to me and complained "Google shut down my business listing." His Google My Business Listing wasn't showing up any more when he searched for his name. I'd never seen that before, so I looked into it.
It wasn't appearing for me either. Google had suspended his listing. The worst part was he didn't know his password. It was in his browser memory, but a recent upgrade to his computer wiped it out. He couldn't log in to even see why it was suspended. He was at the end of his patience, frustrated with his lack of access when he needed it most.
Luckily, we had written down his password on an old notebook. We logged into his Google account as him. This gave us access to edit and manage the Google My Business listing. He hadn't validated the address at that point, so we went through that process for him, something we had to do before we could officially unlock it and get it unsuspended.
What was he guilty of? Why did his Google My Business Listing get suspended?
He got suspended for something that's somewhat innocent: changing his business details too frequently. He had changed the phone number he wanted people to call a few times too many in a short period of time. He also made a slight change to how his street address was spelled, thinking he was doing the right thing and could only benefit from being more accurate. Google saw him making these changes and decided he had made too many changes in too short of a time.
That was all it took. The obvious question was then:
Why does Google care if you change your Google My Business Listing too often?
The people at Google explained to me that they impose this restriction because it helps keep the quality of their listings high. Their goal is to benefit their search engine users with the best, most accurate data possible, and at the same time protect people from finding shady businesses. They explained to me how companies that end up getting bad reviews and a bad reputation engage in the tactic of updating their business contact information frequently.
You really can't blame Google for doing things that might seem a little too restrictive or heavy handed – they have access to more data than probably anyone at any time before. They have the capacity to develop relationships, correlations, that yield unexpected results. This lets them draw some interesting conclusions about how to create rules that improve quality.
Some rules might not make sense at first, but are based on the statistics not everyone has access to, or can even imagine. For example, there are around 200 variables that Google uses to determine which sites show up first in searches. 200 variables! And they're changing the rules, balancing the different variables against each other to improve the experience of the search engine user. Saying you have to be careful with SEO is an understatement. The rules that apply to Google My Business Listings are simple by comparison.
So what's the lesson?
The one rule that's important to remember, the take away lesson, is to make absolutely sure you're information is accurate before changing your Google My Business Listing. Try to update the critical contact information very infrequently, for example only once every six months, max. Don't let that stop you adding things to the listing that Google likes, for example photos or edits that Google suggests you make with prompts when you're logged in.
If you're guilty of over-managing your Google My Business listing, it makes your business lose lots of search engine traffic. Over-managing your Google My Business listing's details makes Google shut it down. Be careful, and if you're having trouble, call us. We can help you manage this critical component of your online presence without risks that might get it shut down.
https://www.massiveimpressions.com/wp-content/uploads/2016/01/overmanaging-google-776x601.jpg
601
776
Jason Pelish
https://www.massiveimpressions.com/wp-content/uploads/2022/11/mi-340x156-1.png
Jason Pelish
2016-03-02 13:46:52
2016-03-02 13:46:52
Beware the Danger of Over-Managing Your Google My Business Listing